Lady Bowen Complex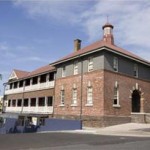 In 2005, the Queensland Government committed $30 million over four years to the redevelopment of the historic Lady Bowen Complex.
The Lady Bowen Complex was developed in three stages and was carefully designed to ensure the buildings onsite retained their heritage value. Each stage provides a range of accommodation and support services to assist people in housing need.
Stage One was the refurbishment of the original nurses' quarters into accommodation for 37 clients, the majority of whom have complex needs and experience long term homelessness. Since 22 November 2006, Mission Australia has managed the complex, named 'Roma House'.  Clients of Roma House were the first recipients of support from the Lady Bowen Trust.
Stage Two of the Lady Bowen Complex involved the upgrade and conversion of the adjoining building, which had most recently been used in part by the Australian Music Examination Board. Bric Housing was approved to manage the property under the Community-Managed Housing – Studio Units program. The property provides 21 studio style units of accommodation, in addition to commercial office space for Queensland Shelter. The Stage 2 complex is named 'Diamantina House'.
Quentin Bryce House (Stage three) comprises 34 studio units over five floors and provides single accommodation for seniors or those of mature age with low incomes.  Tenants commenced occupancy in October 2008.
The Lady Bowen Complex provides short-term, transitional and longer-term accommodation and associated support services to help people experiencing primary homelessness in and around Brisbane. Specialist services and access to referral for mainstream programs  are available on site to meet the needs of Trust beneficiaries, so they are able to move towards more stable housing arrangements.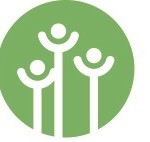 The 10th Anniversary of the Lady Bowen Trust in November 2016 also coincided with the 10th Anniversary of the opening of Roma House (managed by Mission Australia), which is one of the beneficiaries of the Trust.