Board
Chair
Victoria Parker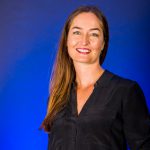 Victoria is a nationally awarded engagement and communications professional with over 21 years' experience working in the private and public sectors, with a passion for community, social and housing related work. Victoria has worked in a variety of roles and for a variety of organisations…from international mining giants (BHP) to founding her own online bikini business (selling into 35 countries), and now has corrected her course to exclusively progress social change initiatives for large-scale good. Victoria is currently consulting to Logan Together, a collective impact, place based inter-generational anti-adversity project in South-East Queensland with the mission of giving all kids a great start in life.
Of significance to the Lady Bowen Trust, Victoria has previously worked with the Urban Development Institute of Australia (QLD), leading the establishment of the residential housing Research Foundation. The Research Foundation initiated a rolling program of research that provides critical insights into what housing solutions are needed so developers and regulators are better able to develop thriving and sustainable communities. Also, in this role Victoria repositioned the organisation to better reflect the critical role that development and housing plays in the lives of Queenslanders. Victoria also has experience with the Queensland Department of Housing, focussing on the renewal and release of social and community housing including boarding houses, emergency housing, and housing solutions for older people. Victoria endorses the Uluru Statement from the Heart and offers her support to progressing constitutional recognition of Aboriginal and Torres Strait Islanders, a voice to Parliament, treaty-making and reconciliation.
Victoria holds a Bachelor of Business Communications (QUT).
Deputy Chair
Rachel Langford- Ely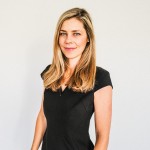 Rachel is a highly experienced manager, with expertise in corporate strategy, investment analysis, project management and commercial risk management. Rachel has worked with a broad range of communities on projects of economic and social significance and has a strong commitment and passion for the development of local communities and ensuring positive outcomes for all – particularly the most vulnerable.
As a solicitor with Clayton Utz, Rachel was an active participant in pro bono programs, and provided many hours of assistance to the Pindari legal clinic. During her time with the Queensland Government, Rachel worked with remote communities on projects for economic development based on the unique characteristics of each community, as well as on ensuring fairer and more secure access to fresh food in remote locations. Rachel currently works in the energy sector, with the aim of strengthening communities through the delivery of responsible, sustainable energy. With broad experience across the private and public sectors, Rachel brings a passion for economic empowerment and ensuring equality of access to basic services for all.
Rachel holds Bachelor of Laws (Hons) / Bachelor of Business and Masters of Law degrees from Queensland University of Technology.
Board Members
Graham Billinghurst


Graham Billinghurst is Chief Executive officer of Colhurst Consulting Services. He is a Director of Group Companies of the Lewis Land Group and Director of Junior Mining Group Rimfire Pacific NL.
With extensive experience in investment banking, development and the housing sector, Graham has represented governments in off-shore development negotiations with the Overseas Property Group. He has consulted for the Queensland Industry Development Corporation and the Queensland Department of Trade.
During 18 years as Vice President of Citibank Ltd, Graham managed a $750 million real estate portfolio and gained a comprehensive knowledge of compliance, financial structuring and corporate governance.
Graham's committee membership experience includes terms with the government's Housing Advisory Committee, President of the Urban Development Institute of Queensland and committee member of the Urban Development Institute of Australia.
Graham was an integral member of the board of Brisbane City Mission, a homelessness support initiative which has since integrated with Mission Australia.
Chris Chappell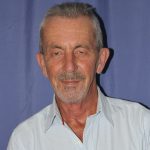 Chris has over 45 years experience in the human services sector – in roles ranging from direct service provider, to policy researcher and advocate in State and national peak bodies in the youth and welfare sectors, national social policy and program executive, advisor to State and Federal Ministers, senior operations manager in the government and private sectors and, mast recently, independent consultant to not-for-profits, governments and communities.
First engaging with homelessness as a volunteer youth worker when in his teens, Chris has remained passionate about and engaged in the issue throughout his career – from his early work on housing cooperative models in Tasmania and WA, through to reviewing service responses to the needs of 'at risk' social housing tenants in Indigenous communities and developing an integrated case management model and protocols for homelessness services working with rough sleepers in Townsville.
Chris has worked Nationally and across all States and Territories and has considerable experience in, and understanding of, service delivery across North Australia including in the remote Aboriginals and Torres Strait Islander communities of the region.

Petria Forwood
Petria has over 25 years experience in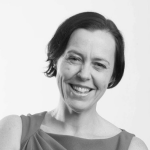 property development and infrastructure delivery across the private, government and not for profit sectors.
Petria began her career as a solicitor in the Property and Projects division of Gadens Lawyers. Her practical, commercial legal advice resulted in her then client, Multiplex, recruiting her as a development manager with a key focus on managing project acquisitions, planning approvals, project feasibility and finance. In 2005, Petria pursued an independent contracting career, and subsequently became a director at KPMG (Infrastructure and Projects Group).
Petria has previously been a Director and Deputy Chair of the Board of bric housing company a not for profit community housing provider and is passionate about the long term sustainable delivery of affordable housing.
In 2017, Petria commenced employment at Economic Development Queensland (EDQ) in the Department of State Development, Manufacturing, Infrastructure and Planning as the Project Director responsible for EDQ's new business pipeline. Since 2018, Petria has been the Acting Executive Director for Development Strategy and is responsible for EDQ's new business investigations, business case development, community engagement, marketing and delivery of EDQ's innovation agenda.
Michael Linnan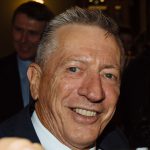 Michael Linnan has over 46 years' experience in a diverse range of industries and extensive experience in community and sector leadership to confidently delivery business priorities.
Michael has a key strength in leveraging public value for the benefit of the organisation and has extensive expertise in regional and remote delivery of government services.
Michael is experienced in land administration, land tenure, water resource allocation and management, forestry resource management, titling, land valuation, trade, investment, industry development, housing allocation and management, native title as well as the complete range of human and social services. He is also expert in cultural competency and has a genuine commitment to Indigenous people's welfare and closing the gap on life expectancy and social outcomes.
Darryl R Seccombe OAM

Darryl was Chair of the Board of Advice of the Trust from its inception in 2006 until August 2020, and remains a valued member of the Board of Advice.
Darryl was awarded a Medal of the Order of Australia (post-nominal OAM) in the Queen's Birthday Australian Honours on 13 June 2011 in recognition of his "service to the community through a range of charitable organisations".
He is the Membership Officer and a current committee member of the Order of Australia Association of Queensland.
Darryl was Managing Director and had been the Principal of DSA Financial Pty. Ltd. a successful Estate and Financial Planning practice of 44 years prior to his retirement from this industry in January 2017. He was a Certified Financial Planner and a Certified Insurance Professional. Darryl is a former Director of the AFA Investment Fund Pty. Ltd. an Investment Trust for the Association of Financial Advisers of which he was the Queensland Trustee, and is also a Past Vice President and former Director of the Valley Chamber of Commerce Incorporated and former President of the Valley Business Club.
He is a Past President of the Association of Financial Planners Queensland. Darryl was the Founder and Managing Director of Charitable Bequest Services (Australia) Pty. Ltd. which specialised in deferred bequests through the donations of life insurance. Through its Australian network, it was successful in assisting various not-for-profit organisations and other foundations to raise long – term deferred bequests. With extensive experience in charitable fundraising Darryl has been a past Secretary of The Australasian Institute of Fundraising (Qld Chapter). He has also written various articles on Charitable Life Insurance for the "Fundraising Australasia Journal".
Darryl assisted in introducing the Make- A- Wish Foundation to Australia after seeing a presentation by Make- A- Wish in San Francisco USA in 1985. He established Make – A -Wish Foundation in Queensland in 1986 and for the first 7 years was run from his office in the "Mansions" in Brisbane.